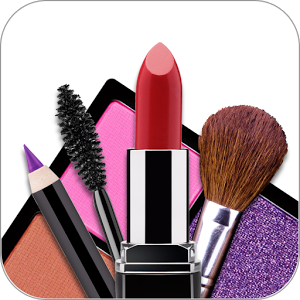 YouCam Makeup-Beauty Salon, is your portable room makeup!
Now you can apply your make-up instantly by testing the perfect combinations of lips, shadows, masks, foundations and much more. Use your makeup differently each day, depending on your mood, clothing or occasion.
You can try dozens of different looks that matches your style and personality. You no longer need makeup to take a picture, YouCam Makeup does it for you!
Use the Cosmetic-Cam to take pictures in real time, with just one click you will achieve a unique effect. You can achieve the ideal style for each event testing the combination of hundreds of colors.
Get a supple and perfect skin with the incredible effects available. Change your eye color, whiten your teeth and cover dark circles and blemishes.
You will look like a princess!
Let your selfies look really unique! Share what you like most about beauty, exploring the latest in fashion.
Get inspired following experts in the industry publishing pictures that will surprise you. Tag the products you use and publish photos on your profile to share your style. Get yourself a perfect face a luminous skin and without defects!
By simply pressing a button, you can adjust the changes immediately.
Create a natural look or use more makeup depending on the occasion.
Make your skin look more or less tanned according to the season.
Restore your skin to an ideal style.
Improve your nose to get perfect factions.
Sharpen up your face and look more thinner.
Put style to your eyebrows, give brightness to your eyes or give volume and lengthen your lashes.
This app is truly magical!
And there is more!
Hundreds of colors of shades for your eyes, different types of glosses for your lips to look fleshier.
Use different styles of eyeliners for an incredible look.
Change your hair color and hair styles.
Test different and great styles.
Get the best tips of professional stylists at your disposal!
YouCam makeup will make you shine with your look as it gives you all the necessary tools to turn you into a true star!
Become the envy of all your friends.
Upload photos with an unmatched production and feel more beautiful than ever!
Your best style, wherever you go.
¡YouCam Makeup-Beauty Salon  gives you the solution!
Download YouCam Makeup-Beauty Salon here, from Google Play Store.