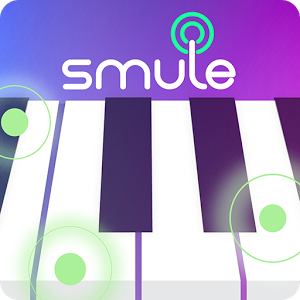 If you always wanted to play the piano and outstand in the world of music, Magic Piano gives you the opportunity to demostrate your skills as an artist and highlight your best qualities.
Magic Piano is a musical game were you can interpret those songs you´ve always wanted, you can play music from artists like Lady Gaga or Chopin, besides a large list of songs at your disposal!
You don´t need to be an expert to play Magic Piano as it consists of pressing the light beams that fall from the top of the screen. You should control the notes, the rythm and time. If we miss we won´t lose, we´ll only notice the song a little bit out of tune but we can continue with playing.
We will be awarded from 0 -3 stars depending to the score we had when we completed the songs. Also once completed we can classify them according to the different criteria.
We´ll have the chance to interpret melodies freely in our piano highlighting our creativity and imagination.
With Magic Piano we can have fun with our friends, share and invent music, relax or enjoy a nice melody.
Try with Mozart or Bruno Mars songs! Play the most famous melodies easily with this Free game available in your Android!
Get the most complete song catalog and join more than 13 million players in Magic Piano that, like you, are experimenting the fun of playing piano.
You wont need teachers or lessons,  you yourself can excel in each melody.
Magic Piano has been highlighted by magazines such as New York Times and Time as and outstanding app. You can turn yourself into a piano expert and you will be part of the millions of people who already downloaded this app.
Share with your Facebook friends and other social media your best performances.
Each week thousands of new songs are added so don´t forget to check the catalog and chose your favourites!
Actually you can find every music style so that songs suite your tastes: Pop , Rock, Classic, soundtracks and music bands.
Dozens of songs like : Call me maybe, Moves like Jagger, Boyfriend, The Final Countdown, How to save a life, Ode to joy and a Whole new world, are waitong for you!
Download now this free app. from your Android and let your musician habilities shine!