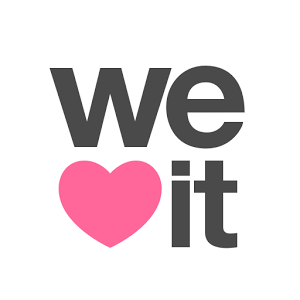 Millions of people around the world have been inspired to create images that will surely, at some point in their lives, have made them feel special.
Thousands of beautiful images are at your disposal so that not only can feel identified with them but also share them, discuss them and save them as favorites.
With We Heart It you'll find the image that goes with your style, save quotes, phrases and stay updated through images, with the latest developments, trends and news around the world.
No matter what your interest is, with We Heart It you´ll surely find the topic that you like and will fully enjoy the thousands of images available for you.
Upload and share your own favorite photos! Let the world know your art.
With this application you can view images and videos in excellent quality. Enjoy and appreciate vivid colors or black and white and vintage styles.
There are so many images available that definitely you will find everything that you need. Just search for them and find them!
Save all your favorite images and keep them neat and tidy. You can use them whenever you want.
Share your content with your friends on social networks. For sure they´ll love it!.
Save your favorite images for topics according to your interest.
Join now the community of We Heart It. Millions of people are already connected to each other!