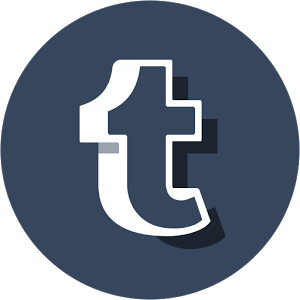 If you like fun and to be constantly discovering content you cannot miss this free app you'll love!
Tumblr has everything you need to make your days more entertaining!
Join the Tumblr community and share the most interesting content, enjoy what users publish and give room for fun.
Everything you can imagine is now available in this super app., from pictures, GIF's, audios, videos and much more!
Be passionate about what you do and create your most original content.
All your favorite artists are here and you can follow them as a true fan!
Musicians, actors, comedians, designers and the most interesting characters you know you will find them on Tumblr.
Discover content in various ways, explore the universe of Tumblr and surprise yourself with what you'll find!
From your own blog find the most fascinating contents, repost incredible posts from other users or create your own,
Add comments to posts that you like and allow others to also comment yours, know people in the Tumblr world!
Make new friends and enjoy this free app. that guarantees you hours of fun.
Send private messages to the blogs you follow and get in touch with a unique community.
Show your personality according to your mood !, change the colors of your text, add Gif's or add a fun profile picture that can also be animated!
What are you waiting for? Download Tumblr now for free from Google Play Store and get ready to live magical moments!
Tumblr makes it possible.