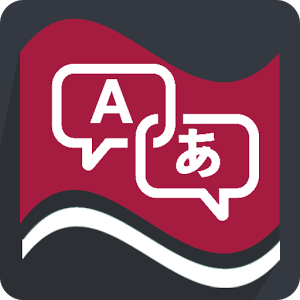 Have you thought about traveling and you found yourself in the dilemma of not understanding what they want to say or what a word means? Translator is definitely what you're are looking for as it will help you out in any situation you need.
Translator is an application especially designed for those who often travel and need a translator on hand to solve conversations or understand what they are reading.
Its simple but attractive design serves to translate phrases or words and it can be held in one step uncomplicated and without sophisticated features.
It's easy, useful and very effective. Ideal to get by and tell us instantly what we want to know.
Translator arrived to Android to make your life easier and you should not worry if you are attending a business meeting or if you just want to go shopping and to make people understand you.
You can free download it to your Android and get this application that translates into far more than 40 languages with spoken words and that will help you get a better understanding!
It is fun and practical, whether if you want to travel or if you just want to learn a new language. With translator you can do it quickly and safely.
Whether you are a student or a businessman with translator everything will be easier, you will travel calm and confident that you are taking with you the best tool wherever you go!
Pronounce the phrase you want and then click the language you want it to be translated, you will not only get written translation but also spoken! This way it will facilitate you how to pronounce what you want to know.
Break the barriers and cross borders with : Translator, FREE. This application attempts to bring you everything you need so you can travel quiet. Whatever is the country you are travelling take Translator with you, so don´t worry and start enjoying.
You just have to type the word or phrase you want to know and immediately you´ll get the answer at hand, you can also speak and your sentence will be automatically transcribed.
Definitely translator has become a phenomenon of Android applications and is here to simplify your life.
Download it now FREE from Google Play Store and let Translator speak for you!