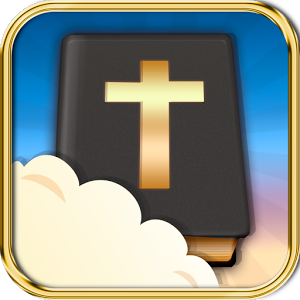 Enjoy one of the most popular applications of all times. The New King James Version Bible arrived to Android to change your life in a real positive way.
No you can share the most important verses and feel closer to God than ever taking the Bible with you wherever you go.
Share God´s holy Word, feel safe and secure at any time and strengthen your faith with the Bible, a book that will never leave you and that you´ll be able to count with any time you want.
The best of all is that this application is totally Free so you can enjoy it at all times.
Who published The New King James Version?
Thomas Nelson published this great version of the Bible in the year 1979.
In 1979 the New Testament was published followed by the Pslams in 1980 and the full Bible in the year 1982. It took almost seven years to complete it.
The New King James Version Bible is now used universally and is also known as the Revised Authorized Version.
Not only its the most populat Bible of all times but also the one of the best-selling Bibles.
The NKJV is a very faithful version of the Holy Bible that respects its origins and meanings.
Now you can relax reading this great version, share with your loved ones the Holy Word, and feel happy , safe and secure any time you need so.
The Bible will always accompany you wherever you go and you´ll be able to read it, study it and reflect about it at any moment.
Do not hesitate and take advantage of the good things the NKJV has for you.
Download it now FREE from Google Play Store, keep with you the most important book in history and start experiencing a real close up with Our Lord.