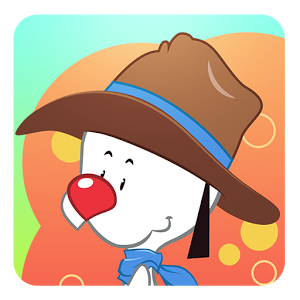 With Playkids your little one will have hours of fun guaranteed learning from the best educational games of all times!
Through his Android he can enjoy characters like Barney, Angelina Ballerina and many more!
Designed for children of all ages.
He can watch his idols without being connected to the Internet, download in favorites the videos he likes most and play them anytime and anywhere.
Playkids really cares about children and has thought in the appropriate characters based on each age.
Many colors, fun and a simple friendly interface is available for them!
Apply the continuous play mode so your child can spend hours enjoying the best videos without the need of pressing any buttons.
Coloring books, a magic piano playing his favorit songs and a trunk full of activities, are, among other things, some of the surprises that Playkids has for your kid.
With just one subscription you will have access to this application on all your devices.
With Playkids you'll have unlimited access to all its content for just $ 9.99 per month. You also have other very accesible options if you want to purchase it for 3 months or a year !.
Subscribe to this premium service and give your little one a smile!