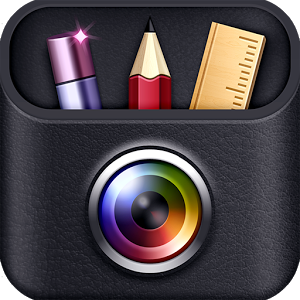 If you like your pictures to look really spectacular, yet professional, Photo Editor is the perfect application to edit your images like if you were a real expert.
A simple and advanced system that will allow you create images like you never imagined before with a lot of tools that you can use at all times.
Use unique effects, stickers and edit your photos as you want.
Want to frame that special moment?
Photo Editor provides a wide variety of frames for you to remember those unique moments enhancing your photograph.
Remove or add shine, use weak or strong colors, black and white to give a different touch or sepia to make it look old.
Dozens of effects are at your disposal.
Cut, rotate or straighten the image according to your preference.
Adjust the brightness and saturation color.
Focuse or blur the image.
Fun stickers will give your photos a twist. Choose the ones you like most and share them with your friends.
Do you like drawing? Do it! But do not forget to add text.
With Photo Editor you can learn the most incredible tricks for your pictures and make them look beautiful.
Test all its tools and be surprised with everything that you´ll able to achieve.
Download it for free from Google Play and turn into the photographer you´ve always dreamed of.