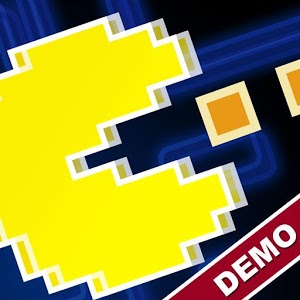 One of the best games of Arcade is back to relive your favorite moments as a child with classic Pacman.
Now you can participate in Pacman Championship, with really incredible graphics, a simple and attractive interface and hours of fun guaranteed!
Become Pacmans champion once again, show off your skills in front of the younger generation and get the best score.
Both, children and adults can compete in this unparalleled edition of Pacman.
The more points you add, the faster you will mov
Go eating pills in your way and avoid the ghosts that chase you to catch you!
You must be quick and use your skills to escape.
Do not let them get you and eat them!
Pacman Championship is just a game you can not stop playing, a classic of all times to turn you into a professional competitor.
Stunning graphics, vibrant colors and lots of action await you in this application.
Play this free edition and compete with your friends, move at full speed and overcome the various levels of difficulty.
Become an addict of Pacman and try to improve yourself in every game.
Get this game that already has been downloaded by millions of people around the world! 
Pacman Championship is undoubtedly the best Android game of all times.