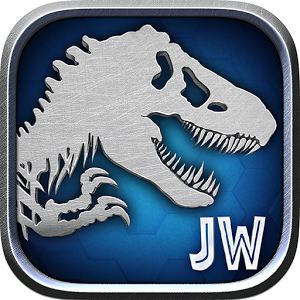 Relive the adventure of Clouded island in Jurassic World. If Jurassic Park fascinated you, you'll have to download this game that will keep expectant all the time!
The dinosaurs will be part of this epic adventure causing panic and destruction!
Beat your opponents and build the best theme park proving you're the best.
Interact with your dinosaurs and keep the species safe away from your opponents.
Discover new species and get surprises with the packs of cards.
Your favorite characters from the movie will be part of this game for you to join them and improve genetically your dinosaurs. You can also feed and care for them making them strong and healthy.
Create your own park. Jurassic World ™ awaits you!
Be responsible for the 50 dinosaurs available that depends on your care to evolve.
Rebuild historical buildings and amazing scenery just like you saw it in the movie.
Rivals around the world are waiting to challenge you in a battle like no other!
Explore new lands, carry out exciting missions and play with characters from your favorite film!
Scan Hasbro® Brawlasaurs toys and fight the dinosaur!
Earn awards and rewards for your game and choose packages of cards that can give life to special dinosaurs.