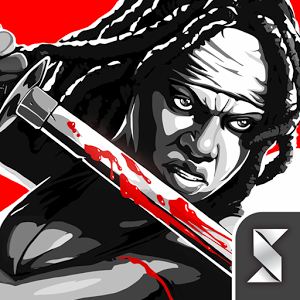 If you love horror movies this is definitely the game you were waiting for!
Unleash an unparallel struggle in the terrible world of the living and dead and fight against the Governor.
Decide who lives or dies, you have that power!
The original comics reached your Android to make you live a unique experience. Feel true horror by being part of the Walking Dead and struggle to survive!
Join powerful survivors to form your own team and, in Woodburry, struggle against the tyrant governor.
Use your arsenal of deadly weapons that will cause panic and show everyone you´ve got the power.
Eliminate survivors and walkers and together with your team defend yourself from your enemies, with powerful attacks. Strengthen it getting supplies in the various missions.
Live gory moments, full of adrenaline, were the priority is to defend yourself.
Survive the terrifying zombies in a fight like no other.
Get the best team that will become your closest ally.
Kill, struggle to survive or die in this exciting game of zombies, free for Android.