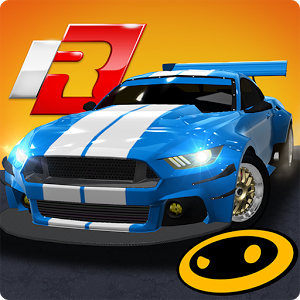 Are you a fan of racing cars? Do you like luxury cars? Then this application will really fascinate you.
Live live racing and experience a real competition with Racing Rivals, the most exciting game of all times!
Play in real time, challenge your opponents and play against them in the arcades of Racing Rivals.
Experience the adrenaline pumping in a game that will take your breath away.
Dare to make risky bets, put at stake your money or your own car! Are you ready?
Your car must win in all competitions so chose its proper equipment, thus compete weekly in events to control cities and win points for your team. From awards to get the most exclusive cars to super original skins that you will not see anywhere else!
Want to know the brands that comprise Racing Rivals?
From Mac Laren, Mitsubishi, Dodge, Ford , RWB, to Acira, SRT or the classic American muscle.
You will see custom cars and you will be surprised with the luxury of each of these racing machines!
Create your car your own way and take the best of it. Combine hundreds of pieces to make it invincible, add Nitro or turbo rims and customize to make it look unique.
This game will really trap you.
Download now this exciting game and let your dream of becoming a great racer come true!