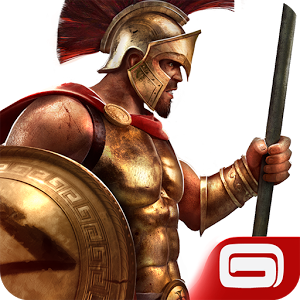 If you like epic fighting games then you will surely love this app. 
Age of Sparta is a game that will test your skills as a warrior and defending the ancient Greek from the invasion of Xerxes!
You should join and fight your enemies defending your territory from constant invasions.
Save Greece from being destroyed and make alliance with hundreds of players willing to help you out in this great battle.
Age of Sparta will keep you entertained from the beginning and you will find allies and ways to become the hero you always wanted.
Add points, invite your friends and show your skills as a great fighter.
Use the strategy as a weapon so no one can beat you gathering powers of men and Gods who will accompany you throughout the game.
Defend Sparta, fight for it and combat in the riskier battles.
Enjoy the incredible motion graphics with mythical monsters and deadly beasts.
Face the Gods with all your power. Do not let them beat you!
Action, adventure and adrenalin will be unleashed in this epic war.
Create and customize a glorious city with monuments, barracks and more.
Want to have the Gods on your side?
Honor them with a sanctuary and they will join you.
Declare war to your rivals joining other players.
Share your achievements on social networks and get the best score!
Get this free app from Google Play.
Age of Sparta wants to see you in a restless struggle!