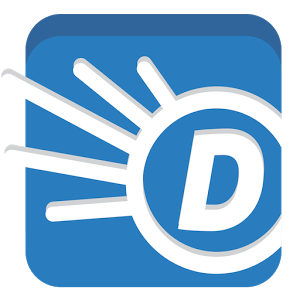 The best dictionary of all times is available on Google Play, completely free and without having to be connected to the internet! A complete app that also includes translator, audio pronunciation and English content.
With Dictionary.com-Offline you'll learn the best English, improving your communication skills and you'll get all the necessary tools to succeed in any field. You don't need internet connection, you can learn at any time and from anywhere! Get the job of your dreams or achieve good grades at the university. Dictionary.com gives you the security and confidence you need in order to achieve your goals.
Over 2 million definitions, unlimited translations, not only in English but also iother 30 languages. Use the audio and learn how to pronounce the words correctly, you´ll be surprised to see how effective this tool is. Learn languages and speak as a true native. Without mistakes. With its effective spelling correction system, you'll never go wrong when writing a word. You´ll know the words in their deepest contexts, knowing their origin and history.
Mark new words as favorites, and continue adding knowledge. Dictionary.com also helps you understand the financial and medical vocabulary, as well as the different jargon, acronyms, and abbreviations. Open your mind to knowledge and become the professional you always wanted to.
Dictionary.com makes it possible!