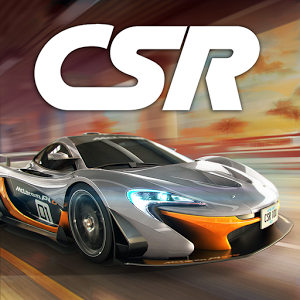 With millions of downloads CSR has become the game of the moment and each day, more and more users had to this super adventure to experience unique moments full of excitement and fun.
Live the funniest clandestine races and become the pilot career you always dreamed of!
More than 85 cars are waiting for you to become part of this spectacular unparalleled career where you must compete intensely against other players on the streets of the city.
Live intensely this emotion that only CSR gives you, incredible graphics and an exciting gameplay that will surprise you.
Buckle your seatbelt and reach the first place!
Get the best score and show your qualities as the best driver of all times.
Do you like cars? Imagine competing with luxury cars such as Ferrari, Bugatti, McLaren, Aston Martin, and many more!
You will be fascinated to see a world of luxury and authentic machines you can find in this game.
With CRS you can compete online as a multiplayer and face the best players in history and thus earn special cars reaching the top of the leaderboard.
Participate in the international tour and complete class 5. Compete and win an incredible Ferrari that will leave you speechless.
Perhaps you like most other luxury brands? Whatever you want can be yours!
Dominate the city and do not let others overcome you, respect yourself and watch how your opponents will fear you.
Prove you're the king of the tracks and that no one can beat you.
Share your accomplishments, get the best score and see how you will become the envy of all your friends!
Customize your dream car with license plates and stickers and get higher profits!Go ahead and be part of this wonderful game where fans of cars and racings are the stars!