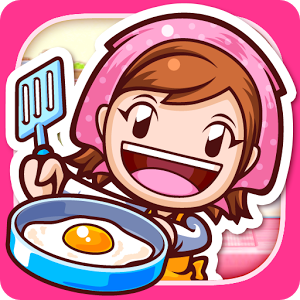 Do you like cooking? Would you like to invite your friends to eat delicious courses prepared by you?
With Cooking MAMA you can enjoy the best cuisine and prepare your favorite recipes! Remove, mince and fry all the ingredients to make cooking more fun than ever. Use the simple controls that allow you to handle yourself without difficulty and delight yourself with delicious courses.
Choose the mini game you like most and have fun! Become a great chef and prepare fabulous courses. Show how good chef you are, put on your apron and combine the greatest amount of recipes. You can make your passion for cooking real with Cooking Mama Let´s Cook! Share your recipes and play with your friends. Make your food more exotic and special. Use your creativity by merging different types of ingredients and add flavor to your day.
Is your dad hungry? Cook for him and serve him his favorite meal. Make him happy with a delicious course!
What does he like most? hamburgers?, ice cream?, pizza? Cook for him his favorite food receiving incredible gifts in return. Play every day and get important rewards. Cooking Mama has everything you expect from a super game.
Download it now from Google Play and begin to shine!