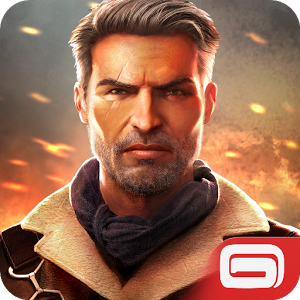 The acclaimed series of Brothers in Arms® 3 has come to make you live a unique experience full of action in a game that will hallucinate you.
Use experimental weapons and stand in the shoes of Sergeant Wright. Experience a dramatic adventure game where your stage is located no less than in the later days of the landings in Normandy.
Become a great leader and lead your team using your skills. Power your equipment and qualities of your group to fight against your enemies.
WITH BROTHERS IN ARMS® 3 YOU WILL LIVE AN INTENSE COMBAT FULL OF ADRENALINE.
–Join your brothers in this battle to take advantage and beat your opponents.
–Use the best methods of defense: air, fire, missiles, Molotov bombs and many more.
Turn the veteran soldiers into your new allies unlocking them. Power your skills and strategies and make them fight to support you.
–Pure action and almost impossible missions that will make you think and search strategies throughout the game.
You'll feel in a real war where your objective will be to defeat an army.
-Use experimental weapons, unlock new weapons and turn them into lethal elements.
-Incredible Scenarios that will give realism to your game.
-The best visual effects that will capture your full attention.
–Excellent graphics and weather variations.
-Exceed levels and missions, get rewards and become the winner of a war like no other.
Download this free application and start living this game like you never imagined before.