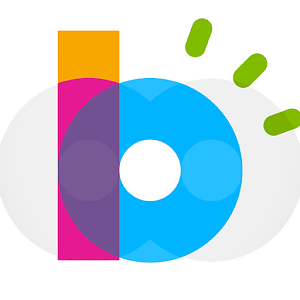 If you are tired of losing your plastic cards, forget them at home or using app that won´t work, we offer a new modality 100% effective that will let you store all your discount , membership and gift cards in your Android Samsung and scan them in the store, no matter what kind of scanners they use.
Beep´nGo is available only in Samsung Galaxy S4, S5, Note 3 and Round mobil devices and through this app you´ll be able to store, manage and transmit all your cards through a scanner.
Mobeam applies a light from your phone to transmit the pattern in white and black from a bar code staright to the scanner.
How does it work?
It´s easy!
Just select the card, press the Transmit button ( Beam) and point your phone's screen to the scanner.
With Beep´nGo say goodbye for good to your plastic cards.
Remember that to use this app you should have installed in your mobile device Beaming Service of Mobeam.
You can download it through Google Play. Its free and once you´ve download it you can start using Beep´nGo!
Buy, store and save with Beep'nGo the #1 ranking app. , considered one of the best bets of Samsung Galaxy.
You cannot fail to have it, it's easy to use , it'll simplify your life and the best of all: IT'S FREE!
Discover the best coupons and deals, save money everyday.
Get incredible prices at your favourite stores, buy smartly!
The best discounts staright to your fingers!
It works in more than 165 million stores all over the world and soon it will be reaching more conuntries.
Save in space, time and money, store loyalty cards, gift cards, membership cards, digital coupons, boardingpasses, movie tickets, events passes and many more in one safe and reliable place!
No more plastic cards or paper coupons, forget the disorder and to take them with you.
With Beep'nGo you can scan easily all your cards inside the app. using a camera or introducing manually the bar code in your card.
Save cupons and deals in your loyalty card. Each time you use it you'll get a discount. It's so easy!
Redeem straight from your phone. No other app offers the bar code functionality of Beep'nGo. While most scanners cannot read coupons or the Loyalty cards through the display of your mobile device, Beep'nGo does. It simply works!
Millions of users already trusted this app and the most outstanding media such as: the Wall Street Journal, TechCrunch, Engadget and CNBC's Mad Money, among others highlighted this app!
Download this app from your Samsung Galaxy S4, Galaxy S5 or Galaxy Note 3 and forget about plastic cards for ever !