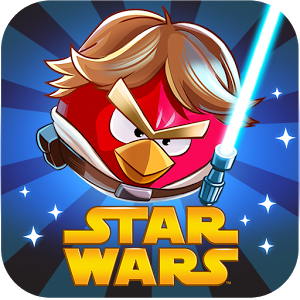 The galactic threat is close and the evil imperial pigs will attack at any moment!
You must save the restless birds that are in a very distant galaxy and are in danger!
Pigs have been defeated in the first battle against them. Spies attacked from the hidden base and managed to steal the secret plans of the most lethal weapon: the Death Pig and were delivered to the birds who now needs you!
The legendary universe of Star Wars ™ awaits you in an unparalleled adventure. Along with the lightsaber you must defeat the evil pigs that will try to eliminate you no matter what.
Face the dark Darth Vader and show that you are able to beat him!
Use your best weapons and strategies to restore freedom to galaxy and become a Jedi master.
Experience an exciting battle as you never imagined before in a fun game that will give you hours of fun.
Let the most famous birds of all times take part in this adventure and accompany you throughout the game.
Share your achievements with your friends and become the best player of Angry Birds Star Wars!

Download it here from Google Play!