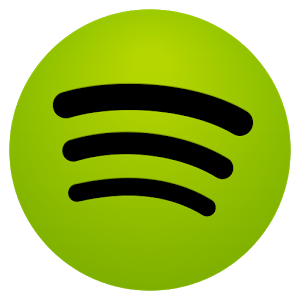 If you love music and bands, an application that revolutionized the virtual world has arrived.
Spotify is definitely the application you were waiting for! And best of all, you can download it free on your phone.
Listen to all the music you want, wherever you are, Your favorite artists are gathered in one place to give you all the entertainment you were expecting.
The best top bands and soloists will provide you together with Spotify all those hits you like so much.
Choose your favorite songs and gather them in one place to re-listen them whenever you want.
Share with your friends your music. Follow other users and favorite artists!
Listen to the most played songs on your network simply by entering the charts to learn the ones that are becoming popular among people you follow.
Choose the best radio stations to listen to your music with dozens of different genres:
Alternative
Black Metal
Blues
Classical
Country
Club / House
Pop
Punk
Rock
And many more!
With Spotify you have access to a world of music without limits!
Discover new music recommendations.
Create playlists with your favorite music and listen to them wherever you go.
Select the song you want, or try the random mode, you will be surprised!
Also you have the option of acquiring Spotify Premium!
No matter if you have a computer, a tablet or if you prefer to use your mobile device, you can listen to your music anywhere.
The best of all is that you can use this app without being connected!
The best sound quality available in this version
Music without interruption and without ads!
You can end your membership anytime.
Spotify gives you everything you need to make your day the best in the company of great artists and listening to the music you always liked.
Take it with you everywhere, your music will accompany you forever!
Download this app using your Android in Google Play Store.
It is very easy to download and takes only a few seconds to be installed.
This is your time to meet your favorite artists, begin to enjoy now!