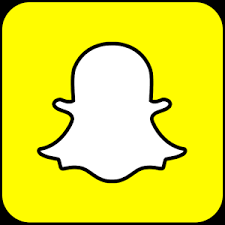 Snapchat, the funniest platform to share moments with friends.
Search the white and yellow  ghost on google play and create an account. It's easy and fast and is available for iPhone and Android, both free.
You can take pictures and videos, add a text and send them to your friends quickly. They are called "snaps".  They'll view it, laugh and then the Snap disappears from the screen, leaving no trace, unless your friend take a screenshot.  In this case, the application notifies you so you know who saved what you sent.
Snapchat notifies you when your friends are online and you can chat with them . If both friends are online, the conversation is more fun.
The latest update to Snapchat is Discover. It let users to see content from brands like MTV, CNN, National Geographic and others. There you will find the latest fashion news, videos, photos and all the information about your favorite celebrities.
Download it here and enjoy this visual and fun app!