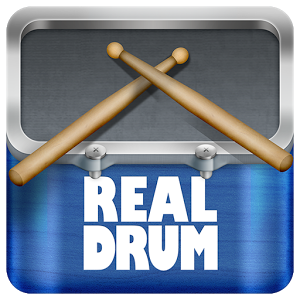 Download Real Drum, a free application you can enjoy on your Android at all times.
Transform your phone screen into a drum kit, which will sound so real it will surprise you.
Use your fingertips and tap the screen. It will sound like a real drum!
A fun and easy game that will kill your hours of boredom and entertain you composing music.
If you always liked playing this instrument you now have the opportunity to learn with Real Drum. It does not occupy space and is not noisy.
60 lessons and tutorials are available for you so you can learn to play drums like a pro.
Learn playing!
Search for live music and tracks and use 24 songs available in this app. Find music from your library and accompany it with the rhythm of your battery.
Enjoy the recorded sounds as if you were in an audio studio!
Excellent quality sound.
Acoustic drum samples.
You can add percussion instruments to change the sound of your battery and make it even more dynamic and fun.
Prepare your battery as you wish and make it sound really spectacular!
Real Drum has the best features were you can find : multi-mode, 23 different drum sounds, audio quality, full drum kit and recording, among others!
Go ahead and get this app from Google Play Store.
Whether you're professional or amateur, this application will simply fascinate you!