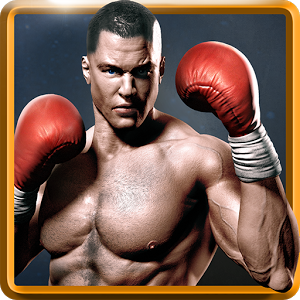 How do you see yourself boxing like a real pro? ¿Becoming the number 1 on your favorite sport?
Imagine being able to choose not only your opponent but the boxer you´ve always dreamed of and preparing yourself for a championship full of excitement and adventure.
Real Boxing is an incredible game that will make you live boxing full of adrenaline and action with the most amazing graphics created with the Unreal Engine, realistic animations generated using motion capture and a unique sound effect
Defeat your opponents with strong punches, and use defensive tactics.¡Use the power to be a great fighter and be the big winner of the fight!
Feel each of the blows with intuitive and responsive controls that will make you feel in a very real fight. Experience a unique and unparalleled gaming action and live boxing as you never did before. With Real Boxing it´s possible!
With the multi-player mode in real time you can become a contender and enjoy thousands of hours of fun with dozens of features to take advantage of.
¡Participate in weekly tournaments playing by the rules and win real prizes that you can also get while playing!
Have your friends also know this super game, they´ll love it and will want to participate in it.¡Bring out your best qualities as a player!
Become the world champion confronting over 30 boxers with unique styles that will want to beat you anyway. Show them who leads and get the first place!
With Royal Boxing You can characterize your favorite boxer, you´ll have dozens of hairstyles to choose and the most original tattoos and clothes which you can unlock. Choose the style you like most, the one that best suits your boxer and apply it to him.
Train through the mini games and stay in shape while you prepare to face a lot of opponents in order to get to the top!
Challenge your friends, share your achievements and compare scores, turn them into your permanent rivals and win great prizes every day with daily turn.
Get  this free app through Google Play and begin to live the unique experience of becoming a true professional boxer.