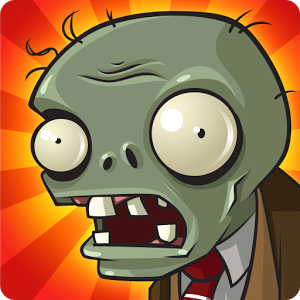 Fertilize your plants and defend them from the zombi attack who are already ready to invade your home!
Turn your zombies into compost using more than 40 plants were you can find: the anti zombie, nut shields, seed launchers and more!
Stop the 26 kind of zombies who want to invade you no matter what!
You can also use the integrated shopping to turn your game even more exciting, or disable this option from the application. Buy thousands of coins and enjoy the benefits!
Be part of this game that already has received more than thirty awards as The Game of the Year.
Thousands of people have already downloaded Plants vs Zombies and are experiencing real fun.
Become the best player and exceed over 40 levels that will test your skills.
Collect points and get the first place!
Play in the Adventure mode and meet the different scenarios: experience the day, night, fog, roof, and many more.
A crowed of zombies invades you?
Defend yourself using the survival mode!
Have fun with these deadly zombies! divers, cube heads or javelin throwers, among others, are the monsters that you will have to face.
Use your skills to defeat them all because each one has a special power.
Prepare a good strategy so your plant defenses does not run out. The zombies will do everything to get to your home, swim, jump, dance and you must use your resources well to defend yourself.
Want to get stronger and increase your time of struggle?
Progress and get 49 plants and coins. Purchase a snail to use as a pet!
Invite your friends and show them how good you are. Defeat the zombies and become a winner.
Download here Plants vs Zombies and transform your evenings in fun!