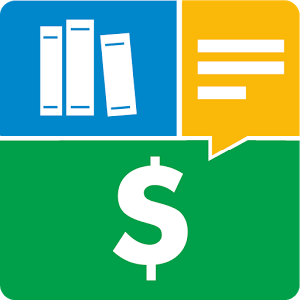 The app that will simplify your life, arrived! Mobills Personal Finance will, from now on be your trusted application because it will help you to carry out the accounting of your home and in your personal life very effectively.
You no longer need to worry because you do not know how you spent your money, this app. will do everything for you and will serve as CFO breaking down each of your expenses.
Classify your income and expenses in graphs and reports to analyze your financial life.
Organize and plan your daily expenditures having a useful and effective tool at the same time.
Take your accounts from your Android everywhere and use this simple system that will give you peace of mind.
Organize your financial life and manage your expenses as you always wanted.
Control credit cards and monthly expenses.
No need to be an expert in finance. Personal Finance Mobills is easy to use and will give you accurate information.
Record all your daily expenses.
Analyze your expenses through effective interactive graphics.
Synchronizes in the cloud.
Browse through the toolbox and quickly record expenditure.
Use the different categories.
Set goals and plan budgets.
Get alerts to your email accounts of what you must pay.
Keep track of your credit cards.
Attach information you have about your bills, and more.
Use the overflow option to see how to handle your budget.
Mobills Personal Finance, is undoubtedly the best choice to manage your finances.
Get it here for free from Google Play!