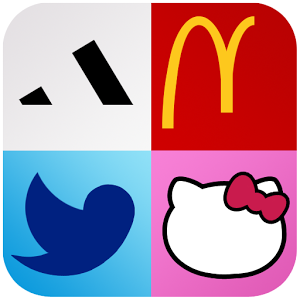 If you like challenges and think you can solve the questions, you'll have to download Logo Quiz, the application which already has over 40 million users! 
Put your brain and memory to work  and guess the logos of hundreds of companies and enterprises worldwide.
A free and fun game that will fill your days with entertainment.
In a world where brands and logos invade us daily, Logo Quiz challenges you to remember as much logos as possible and rewards you for it.
Beat each of the 16 levels and become the best player.
Are you able to guess all logos?
It's time to put you to the test!
Over a thousand logos that will exercise your memory to the max.
A super addictive game you can not stop playing!
Playing is easy, you just have to guess the name of the logo, you'll have four clues in each one of them, write down the word and if you succeed, you'll automatically get new clues to unravel another riddle.
Download it without taking up space on your Android, so you can enjoy all the benefits this app. Has for you.
Challenge your friends and become the most talented player!
You will get the ranking of the best players, try to be among them!
Become a pro and play in the most difficult mode. You can!
Logo Quiz gives no place to boredom and is constantly being updated.
Compare your results with your friends and show them you are the best.
Do not stay out of a game that will surprise you.
Download it here from Google Play Store and put your mind to work!