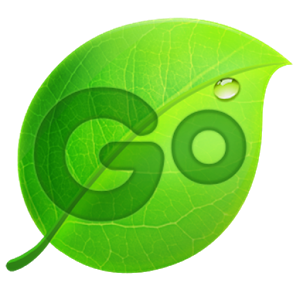 Color your life and use  the best app to customize your keyboard… FREE!
The number 1 keypad emojis app of Google Play, is now available so you can transform your mobile device and have fun like never before!
Go Keyboard developed its package emojis, the most fun and colorful, so your Android looks really unique. Express your feelings with creativity, surprise your friends with the best icons that will perfectly represent your state of mind in an incomparable way. More than 800 emoticons and smileys that will leave you speechless!
You can use them in all apps, not just in Whatsapp but also in your SMS, Gmail and more! Access very easily to all the emojis, emoticons and smileys! Classify them and use them as you like.
Add text to your emojis and share it with your friends! Use social networks and express your mood in smileys. No matter what version of Android you have, this app is adapted to all Android devices so you can truly enjoy the pleasure of communicating. Already millions of users downloaded this app and are enjoying it everyday.
You too can be part of it!
Download keyboard GO – free emojis, from the Google Play Store and activate the icon keyboard Go.
Get ready to surprise yourself!