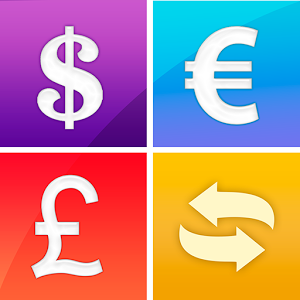 For those who plan to travel arrived to Android an application that will certainly simplify your trip!
Currency Converter is a free application that will help you convert the currency to the exchange rate of the day. It's quick and easy, perfect for calculations without wasting time and with accurate information you need to know about world currencies and exchange rates.
This currency converter is a quick and easy way to get the current exchange rate when you need information.
Through this application you can travel safely knowing the exact exchange rate of the country in which you live.
Modern and simple Interface with easy steps to follow when you want to perform a conversion.
Features:
Easily Meet the dollar and its valuation
Flags of countries for all currencies simplifying your search.
Coins with its symbol.
More than 25 different types of coins that will appear in just one click.
Go ahead and find out the value of the currencies in the world.
Save on tranquility and time counting with an application that will accompany ypu to the country you want to travel giving you accurate data.
A fully effective and simple application you can count every time you need
Currently supported currencies: US Dollars (USD), Euro Europe (EUR) Mexican Peso (MXN) Argentine Pesos (ARS) Colombian Peso (COP) Venezuelan Bolivar (VEF) Chilean Pesos (CLP) Brazilian Real (BRL ), Uruguayan Pesos (UYU) Bolivianos (BOB) Costa Rica Colones (CRC) Paraguayan Guarani (PYG) Guatemala Quetzal (GTQ) Salvadoran Colones (SVC), Peruvian Nuevos Soles (PEN), Dominican Pesos (DOP) , Panama Balboas (PAB) Nicaragua Cordobas (NIO) Honduras lempira (HNL) Canadian Dollars (CAD) Pounds Sterling (GBP), Japanese Yen (JPY) Israeli New Shekel (ILS) Swiss Franc (CHF) Russian Ruble (RUB) Chinese Yuan (CNY) Australian Dollar (AUD) Danish Krone (DKK) Indian Rupee (INR) Hong Kong Dollars (HKD).
Travel safe and confident knowing you are taking with you an 100% effective app that will help you out in each of your transactions.
Download now this application free from Google Play Store and gain in tranquility.