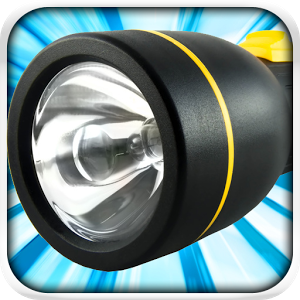 Have you lost something and cannot find it?, there´s a blackout and you can´t see anything?, Tiny Flashlight gives you the solution!. Now you will be able to count in your mobile device with a powerful led flashlight that will facilitate your life. It will illuminate whenever you need it, find what you lose or light up any place no matter how dark it is. It is simple and very useful. Compatible with a wide range of devices with flash.
Flaslight – Tiny Flaslight is the most powerful tool you have ever known and you´ll be surprised with its brilliant light!
Choose between different widgets and use incredible lights for the screen. Color Lights will give your Android a personal touch
The flash of your camera will serve to emit light. Enjoy its different types: policeman, emergency and many more making your cellphone look unique! Change the sheen and the colors! Join thousands of millions of people who already downloaded this super app.
Get it FREE from Google Play Store and begin to use the benefits that Lantern-Tiny Flashlight has for you!