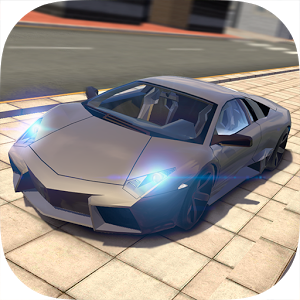 Try the best car simulator of recent times and experience the adrenaline pumping driving the car of your dreams.
It's so real you'll be surprised!.
Engine sound like no other. Extreme car Driving Simulator will make you experience the thrill of driving with your own sports car.
Become the best pilot and enjoy all the city for yourself.
Just concentrate on driving, without obstacles or other vehicles that can get in your way.
Do not fear the police chasing you, hit the gas and get ready to fly!
Experience the speed and engine noises as you never imagined before.
Make maneuvers and burn the asphalt with the tires!
You also have the game play to drive in traffic. Make it even more exciting and show that you can drive fast between the cars.
Crush your car and experience real damage!
Different cameras will follow your journey!
Acelerate, turn the car off, turn it on and feel the engines roar as if it were real.
Get free credits, control your car by arrows and experience the thrill of becoming the fastest driver of the game!
Choose your favorite sports car and let the action begin!
Download it here through Google Play!