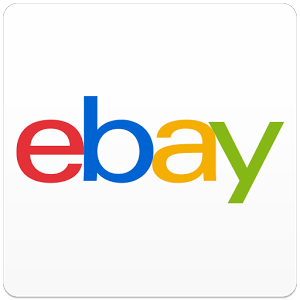 Since the rise of the Internet, millions of people around the world make their purchases through their computers, making online orders.
This has revolutionized the way not only to communicate but also to simplify our lives with just one click.
Since ebay emerged millions of people who not only had discovered a new way to buy and sell their products but also had the possibility of finding a practical way of getting great value objects they need.
Millions of different products are available not only for direct purchase but also for auctions, winning the best user who offered at the time the auction ended.
Now this application is not only available on your computer but you can also download it in your mobile device so you can check products of your interest at all times and shop no matter where you are!
You can search and buy anything you want from the thousands of published products.
It is a safe and accessible place. It also works very fast to save you unnecessary waiting.
Share your posts on social networks, send mails, track your "favorite" items and perform all the questions you want to your sellers.
Of course you can also buy what interests you.
You can also use filters that will be of great help when performing a search.
Catalogue your items in: new, used, location, price range, auction or immediate purchase.
With the option of Favorites you can monitor those items that interest you without losing sight of them.
You can view images with zoom, observe the qualifications of their vendors and questions asked by other users.
Send to your friends by mail products that you think may interest them!
Don´t wait any longer! Download this FREE application from Google Play and begin to navigate the virtual world only Ebay can offer you!