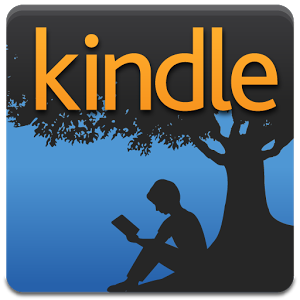 Kindle the star application chosen by thousands of users around the world is available for Android with a simple and user-friendly interface.
More than 1,500,000 books at your disposal including the best sellers, news, and more than 1,400 eBooks, as Don Quixote FREE.
You can sync your books to all your mobile devices through Whispersync so you can start reading on one device and continue your lecture where you left it from another cell phone.
Live a unique experience with Kindle.
Browse through its virtual store and enjoy the best titles.
All those books you always wanted to read are available for you.
Get the best sellers at incredible prices by less than 5.99 Euros each book.
Classics like the Dog in the manger or The Quijote … FREE !.
You don´t know which book to buy? Choose the one you like and read the first chapter for free, this will make you decide.
Kindle has a new design so you can enjoy this app to its fullest. Improve your experience and customize your reading by adjusting the size of the text, choosing the background color by adjusting the brightness of the screen or reading the text in portrait or landscape mode. You choose which way is more comfortable and how to optimize your reading.
Kindle for Android has everything you need!
Want to know the meaning of a word? Do it by pressing it and use the built-in dictionary to get its meaning.
If you need more information you can also use the links to Wikipedia or Google.
If you want to refer back to a particular theme or character, among others, you'll find it inside the book.
Read reviews of other users and recommendations entering the online Kindle store.
Delve into the fascinating world of reading.
Kindle has more than a million options for you!