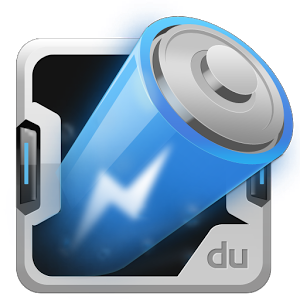 If you're worried that your battery is quickly consumed, the application you were waiting for arrived!
Du Battery Saver is a FREE app that extends the life of your battery by adding up to 50% more time to use your mobile device or tablet.
DU Battery Saver mode has a smart power management that will really make a difference.
It is easy to use and with just one touch you will be activating this powerful application.
Forget problems with your battery, you will not run out of charge again whenever you need your phone.
DU Battery Saver prevents other apps from using the same battery decreasing it.
It's very easy! and the best of all it´s FREE!
What are the characteristics of DU Battery Saver?
Save energy quickly finding and solving problems at the time, simply pressing the "optimize" button.
Use the different ways of saving energy in a very simple way. You can use it whether using preset modes administration or creating your own saving mode for maximum performance.
Your battery will be effectively protected with a secure application and loading process that will optimize your Android. Extend its life to more than double!
Very practical application that lets you save battery and prevents applications that are in the background do not consume energy by increasing the battery life.
No longer think of charging your phone all the time, this simple and practical application will save you up to 50%.
Enjoy the benefits of DU Battery Saver:
Through a detailed analysis you will know exactly how much battery life is left avoiding trouble and phones off when you most need them.
Choose the way in which you feel most comfortable with and that best suits your needs.
Optimize this powerful application with one click for your battery to render even more.
Observe the remaining battery level as best fits either as a percentage or remaining time.
This application will solve your life!
Download DU Battery Saver on your  Google Play Store and gain tranquility.
Your device will be protected with a highly practical and safe application FREE!