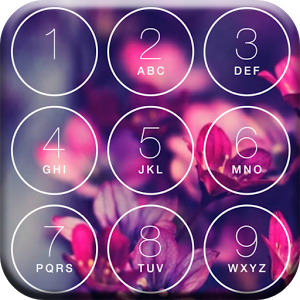 If you want to use an excellent block application, you must download Lock screen keyboard from the Google Play store.
It is totally free and will give your Android a very special touch.
You Just Have to slide to unlock the screen. Or if you prefer, to add security, you can use a pin that will not allow any intruder inspect your data.
Feel safe and confident that all your information will be safe at all times with Lock screen keyboard.
You can also enjoy the prettiest wallpapers and animations that will transform your Android into a unique device.
Select the sound option or unset it any time you want it.
You can make your phone vibrate, enabling or disabling this feature at any moment.
Share this application with friends and enjoy all the security only Lock Screen Keyboard can give you.
Going out will no longer be a problem. If you lose your phone you should not fear that anyone could read your info.
Choose from a variety of images and turn them into your favorite wallpaper.
Go ahead and get this app now!
It is easy to download and in just seconds you´ll count on the safest method you've ever known.