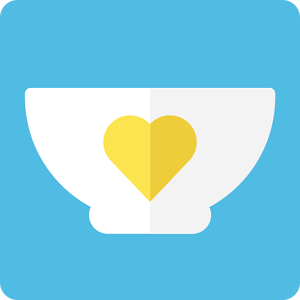 Help change the world and be part of this initiative that helps, along with the United Nations, to combat hunger of millions of children around the world!
Helping was never so easy and being part of this movement will make you feel really complete.
How many times we wanted to help children that we know are in serious needs and don´t know how? ShareTheMeal offers you, in a very simple way, the possibility of helping kids. This way we can contribute to make a better world.
With only 40 cents of euro you´ll be able to help a child with hunger for 1 day. According to Wired of Germany, ShareTheMeal is one of the 15 best ideas to combat hunger.
The United Nations, in turn, stood out this app and assured it has the potential to promote a better world with the help of all of us. It is really fantastic! With just one click you can make the difference. You can help change the world "sharing a meal" with these children in need and suffering. It doesn't matter where you are or what you're doing. You can help from anywhere to needy children in a very simple way.
You can monitor our progress as we will keep you abreast of where your food will be distributed and the impact generated by the same. Not only you can collaborate but also your friends! Encourage them to be part of this initiative.
Download this app from Google Play Store and help thousands of children around the world.
Together we can make a difference!