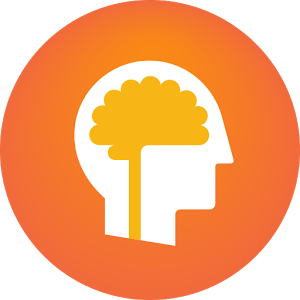 Have you ever dreamed of turning yourself into a Genious? In finding methods to help work your mind and feel superior to others?
Now you can shine and highlight your intelligence with Lumosity, the new game for Android which will train your brain.
With more than 60 million users and adding each day more people , this system based in mini games will improve various facets related to our brain.
Improve your mental flexibility, solve attention and memory problems, train your speed process and have fun learning from this super app practiced by millions of persons around the world.
Lumosity consists in 5 minigames with personalized entertainments that will follow your progress. This useful tool will allow you compare your progress respecting to past trainings and you will be able to train and develop your brain just as if it were a muscle.
Challenge your brain and show yourself and others how good you are using your mind. Train your memory and attention at any moment any time you want.
Lumosity is FREE and available for Android so you can start playing NOW. Download it from Google Play Store and feel yourself a real genious.
How was Lumosity created?
Lumosity has been designed by neurologists to streamline the functions of the brain, like memory, attention, etc. It has been proved that the games in Lumosity has improved the basic cognitive abilities of work in various investigation studios thanks to its base in the study of neuroplasticity.
Lumosity works with investigators of various of the most outstanding US Universities and that way through learning it applies in Lumosity to turn it into an effective game.
Test yourself in the areas you´re interested in, to improve yourself day after day.
Compare yourself with member sof different ages or of your same age to see how you progress.
You don´t need to be a genious to practice these minigames, in fact they will help you awaken qualities you didn´t even imagen!
Chose different moments to evaluate your performance and compare your progress.
Remember your brain is like a muscle, your should work it out and keep it always challenged. Put it to work!
There are 7 studios published on line and are going to be adding more to achieve better performance to the user.
What are you waiting to download in your mobil device this app chosen already by millions of users? Enjoy this training scientifically designed so you can play and discover the genious in you!