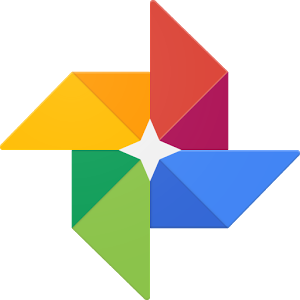 If you love photography and want your files to be organized, you have to download Google Photos, an application that will simplify your life apart of making your pictures and videos look amazing.
With Google Photos you can keep your most beloved pictures organized and find them easily.
Sort them according to the people, places or objects in them.
The grouping face function is only available in some countries.
Google Photos counts with a backup where your videos and photos will automatically be stored in a safe place and you can access them from any mobile device.
What kind of storage you prefer?
–The Cloud: stores copies of high quality, free. Also its storage is unlimited.
–15GB: saves free copies in its original size.
With this app., you can delete pictures and videos that are taking up space on your phone, without risk of losing them.
Save space with Google Photos!
Let your pictures come to life creating films, animations, photo collage and everything you can imagine.
To make your photos look really spectacular, use the editing tools. Adjust its size, color, filters, etc. Make your images look as true works of art.
Share your photos and videos with friends, or upload them to social networks.
Start enjoying now this super free tool that only Google Play can offer you.
Thousands of people have already tried it!