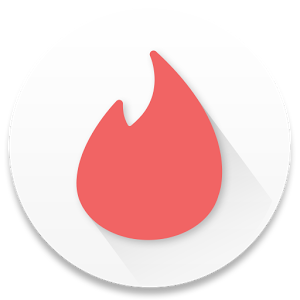 Locate those in your area, check the person you like or simply indicate "omit" anonymously.
If the two of you match and like each other, Tinder will introduce you and you´ll be able to chat within the app.
This system has revolutionized the way we communicate as more and more users choose Tinder to find the love of their life or just make new friends.
You can act as "Cupid" in Tinder, connect your friends with each other so they can chat without having to share their personal information.
Tinder is a safe app. that recognizes your location via GPS on your mobile device.
It also prevents fraud since it connects directly to Facebook, thus preventing you invent fake profiles.
Go ahead and enjoy this super app to meet people locally!
Begin to make better friends or find the love of your life with just one click!
Tinder is free and you can get it from Google Play Store. Download it now and change your life!