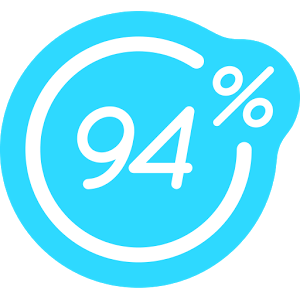 If you like challenges and games of thinking, this app will definitely delight you.
A game that challenges your intelligence and common sense, where you must correctly answer 94% of questions to get a good score and thus become one of the winners.
Questions such as: Which animals are born from an egg ?, Which is the first thing I do in the morning? Or expressions like "I could not live without …," among many others, are just some of the mysteries proposed by this fun game in which with the 94% correct of the answers are already a winner!
Activate your brain and show you are able to answer correctly.
Compete with your friends to see who can get the highest score.
Topics, expressions and images are part of this entertaining game that will make you think a lot.
Imagine what other users wrote down and you´ll get the right answer. Easy and common sense questions that turns this original game into a challenge for yourself and will keep you entertained for hours.
How do I play?
It is very easy but you must also use your imagination to imagine what others think!
One of the words that appear in the game is chocolate. You should write down everything that comes to your mind with chocolate, every time it matches with what other people have written down a percentage will be added until it completes the 94%. Sometimes it takes some time to guess what other people have written down and you will want to solve it quickly.
At the same time, you have FREE wildcards that will help you solve the riddle:
The same will give you the first letter followed by blank spaces and it also gives you some letters which matches the word. Think, choose the correct one and win!
With 94% you will be active and constantly thinking. An ideal app for those who love a challenging game.
Download it for free and get ready to win!