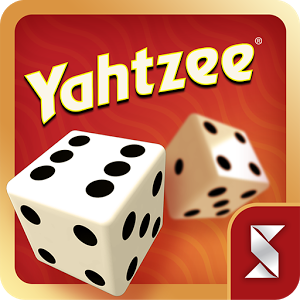 Be part of this game and become one of the millions of people worldwide who are enjoying Yahtzee.
A game thought for the whole family to entertain you for hours without interruption.
A board game brought to your mobile device for you to test your knowledge and get the highest score.
Shake the dices, throw them and score. Get ready to shout out Yahtzee!.
You can play games not only with friends and family but also with users worldwide!
Prove to everyone that you're able to overcome them and win this exciting game.
Use your strategy for each game and do not let others beat you. Your opponents will want to prove they are more than you but use your intelligence get the best score.
Earn extra rolls, use custom dices and play smart.
Play against users "Dice with Buddies" and put the game even more interesting!
Download this addictive game available on Google Play Store, for free!
Millions of people around the world have already played Yahtzee and the number continues to grow.
Intelligence, cleverness and strategy are your best allies in this super game of Yahtzee!