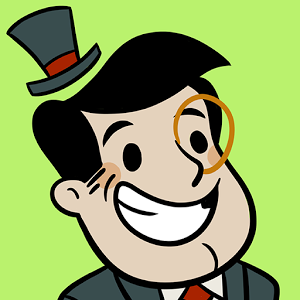 If you've always dreamed of becoming a successful young capitalist, then this is the game that will introduce you into the financial business like you never imagined before!
This is a simulation game that will make you feel a true professional in the business world.
If you've always wanted to have your own business, owning your own economic future and economic monopoly in the world, with Adventure Capitalist you will succeed!
You just have to start by clicking on the progress bar at the lemonade stand., continue in this mode until you can pay for more juicers!
Hire new employees and managers to help you get more profit, seek different ways to make business and take advantage of them.
Who do you prefer? Milly Bayes? , Darky McGrumpface? Dwayne Greatsky ?, there are many funny managers that will help you out with your profits.
With Adventure Capitalist you will become addicted to this business game that will ensure hours of fun.
Earn money invest in business, hire employees and delve into the financial world in a very original way.
This game will make you think all the time about new ways of doing business!
 Show your friends the great entrepreneur who you've become!