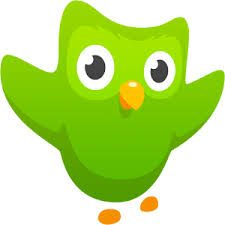 Download this free and complete language learning app!  Duolingo is a language learning website and app.  It offers courses in several languages.
Learning with Duolingo is fun and addictive: With whichever language you choose, you progress through a series of lessons: you can earn points for correct answers and lose your lives with wrong answers. If you complete a new lesson, you get lives. Learn a language will never be so easy!
You can read, listen, write and Duolingo will evaluated. You can see your correct answers immediately. Duolingo gives hearts for your achievements.
If you want to learn English, French, Italian, German and Portuguese in an easy and fun way, download this application and start practicing the language that you like, free and easy on your phone!
Learn and practice languages anytime, anywhere! Download this application for free, 100% reliable and effective. It's perfect for you!