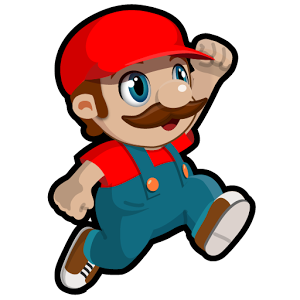 Put joy to your evenings playing the most entertaining super hero game of all times. 
Super Max will take you through a magical world where all you have to do is have fun.
Millions of people around the world are fan of these retro games, join this adventure where you can enjoy various challenges with this fantastic character.
Experience a really addictive and easy game to play where you have to test all your skills and use strategies to overcome each of the levels.
Retro games are revived in this application that will make you relive the best moments of your childhood.
Skip to hit enemies, brake bricks to release powers, collect magic items to become bigger and face the sliding turtles.
Discover the hidden world of Dungoen, the most outstanding feature of the game.
Start living the magic with Super Max Adventure, collect coins, magical items, and defeat more than ten enemies that will be ready to attack you!
Jump using your powers, defend yourself and show that you're the real hero!
Jump the most you can and evade the obstacles, score points and have fun like never before.
Enjoy fantastic graphics and animations.
Music and sound will add more excitement to your game.
Face your most feared enemies: the serpent, the giant snail, lances and many more.
Play with the 5 magic objects to help you on each of your games.
Collect stars and collect coins. Challenge your friends in this unparalleled adventure and get ready to win!
Download Super Max Adventure Free, HERE and let the fun begin!