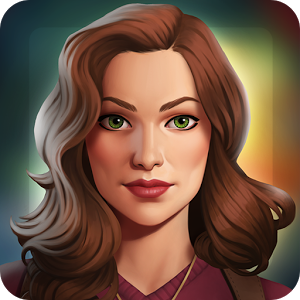 If you like investigations, mysteries and enigmas Agent Alice is definitely the game you expected!
A world full of mystery, questions and entertainment is available for you free on your Android to make you live a unique experience where you will be the protagonist.
Help agent Alice solve the most puzzling mysteries, discovering guilty people and entering a world where imagination exceeds reality.
Each episode has scenes full of intrigue and excitement.
Live adventures, discover clues and concentrate on making your job to solve all the mysteries that surround you.
Every week you must use your wits to solve various cases.
Exceed levels, discover clues and challenge time in each investigation.
Playing to be a researcher has never been so fun!
Test your skills and discover the culprit!
You will discover new cases and characters in the world of Agent Alice. New episodes are renewed every week!
In addition to finding hidden objects you must solve mysterious puzzles.
Each week you will have unique stories with romances, adventures and rivalries.
Its incredible graphics will continue to amaze you and will make you live the magic of finding unique places that will fascinate you.
Agent Alice has become the most entertaining game of recent times.
You also have the option to purchase items within this application, but is only optional.
Become the Sherlock Holmes of all times, with Agent Alice discover a new side of you that will surprise you!