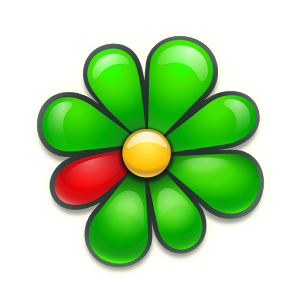 Never miss a thing and stay in touch with everyone with this super complete application that lets you video chat, make free calls, send amazing stickers and messages at no cost!
With ICQ you can do this and more!
Get to know all the latest news,  events and always be at the forefront of what is happening.
With its unique video chat you can always be in touch with family and friends anywhere anytime!
Feel closer to your loved ones by saving distances.
Experience the true thrill of being able to communicate without being aware of the rates and time!
With ICQ make all the free calls you want to other users who also use ICQ no matter where in the world they are.
Send many messages at no cost in a free chat, using fun emoticons and give color to your chats!
Create a group chat with many participants, the more they are, more fun! Share your experiences with friends.
Your moods can be shared through cute emoticons, smileys expressing if you're sad, happy, excited etc! Put excitement to your chats and use every resource that ICQ has for you.
Send photos, files, and anything you want for free.
Keep your private chats and messages using a PIN that will protect all your data. This way you can use the application securely.
This system will also protect your pictures and videos.
Download now this super free application and be part of the great community of ICQ!