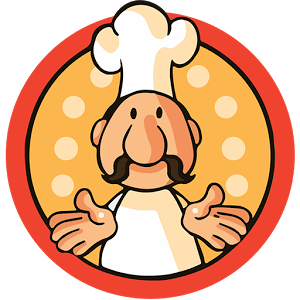 Share the best courses and challenge yourself in the kitchen with free Cookbook recipes.
A new culinary world opens up to you so you can cook the most exquisite menus, learning new techniques and challenging yourself to become a great chef.
The best books are at your disposal in a completely free application that will let you learn and cook the most delicious recipes around the world.
Enjoy the taste of Brazilian food, as well as Italian, Mexican, Thai, Cuban, Spanish, Chinese and many more!
Prepare an exclusive recipe for Mother's Day and surprise her with a delicacy.
If you like cooking, no doubt you have to download this app. Healthy, and tasty food are waiting to delight you.
Surprise your friends by cooking for them, express your love for that special person through a delicious dessert.
Cooking is now easy and fun!
You can prepare recipes of the most famous chefs around the world at your home and show off like never before.
Try to cook simple but tasty food like pizza or classic Italian pasta, grilled chicken, cheesecake and many more!
Use the search engine and type the name of the course you want to prepare or use it to find recipes.
Try the most healthy and delicious food.
Calculate the time it takes to prepare your course.
Colorful images that illustrate the most delicious menus.
Learn to cook sophisticated or simple recipes easily.
Achieve your dream of becoming a great chef .
Thousands of recipes at your disposal so that you can always try something new.
Download this app right now and get the best free recipes worldwide.