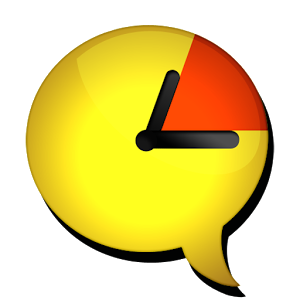 The app that you've been waiting for arrived!
With Call Timer – Control Plan you won´t have problems any longer figuring out the remaining time you have left to talk. You can control the use of your data plan, as well as your calls and SMS. It will also alert you and hang the call so you don´t exceed your minutes, if you wish so. Not only will it control your phone calls, but also the consumption of internet data and data in general.
This way it will help you save money and enjoy your Android to the maximum. Call Timer is highly effective and will become your trusted application at all times. Would you like to know which apps use more data? ¡Call Timer will warn you! Take a better control excluding free applications of data consumption.
With Call Timer you don't have to worry when you're about to reach the time limit on a free call, through its effective system it will inform you when this happens so you can enjoy your conversation. Configure the app to hang your call automatically when you reach the predetermined amount of time or use the redial option, auto hang up or auto answer in your numbers for free.
Set the alert times depending on your contacts,choose a type of alert with sound and vibration and much more!
Millions of users have downloaded this app and are enjoying its benefits! You too can enjoy it!
Download Call Timer from Google Play and start saving now!