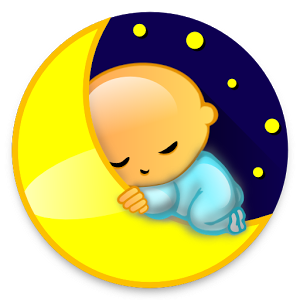 Does your baby has difficulty in sleeping? Does he cry and you don't know which is the reason? One of the reasons why your baby may be crying incessantly is because he is tired but cannot fall asleep by himself. If you see that your baby is supplied, with the diaper changed and that you are playing with him, it is time to put into practice this super app that will make your baby immerse into a deep and pleasant dream.
Baby Sleep Instant is a caress for your baby, different melodies will make him feel safe and at peace. You can record your own cradle song and you´ll see that when he´ll listen to your voice he´ll feel quiet … mom is near … Choose among the different sounds that include: heart beat, washing machine, hair dryer, music boxes, shower and many more. These sounds will be a caress in the soul for your baby and he´ll sleep peacefully.
Leave the mobile device near your baby and schedule a specific time to begin and end the music. It is advisable that the cell is in airplane mode to avoid another type of sounds. You'll be calm and happy seeing how your baby enjoys it. Give your child what he deserves, make him feel confident and secure. Download this app to assure a deep sleep to that little person you love so much.
Download it free from the Google Play Store and experience a new way of pleasing your child.
Download Baby Sleep Instant here!