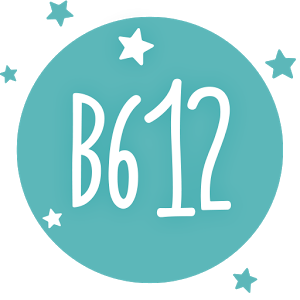 Now you can enjoy the most outstanding photographs with an application that will make you shine!
Discover dozens of ways of transforming your selfies achieving amazing effects.
Different harmonies of light will give your image a special touch in vivid colors turning it into your best shot.
Have fun taking pictures with your friends and discover a thousand ways to get the perfect effect.
B612 has more than 81 filters, to make each picture look unique and give it the touch you want.
If you can not decide which filter you prefer , use the random option that will help you find the right one.
With B612 you can also create a mini video of 3 seconds to recreate your memories!
Just touch the screen for a few seconds and record those moments you always wanted.
Share with your friends the best, pictures that will always remain in your heart and become a professional photographer even if you are not!
Use this app to give a different touch to your images and thus make them look unique.
Upload your favorite pics to social networks and dazzle everyone with your best shots.
Discover dozens of possibilities offered by B612 and enjoy this great app.
Do you want to take a picture without anyone noticing it? Use the muffler and take your best shots quietly.
Download the app and be part of thousands of people who already have tried it!
Start now and live with B612 an unparalleled experience.