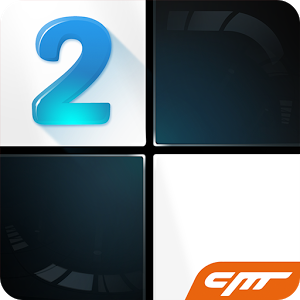 After the success of Piano Tiles, there comes Piano Tiles 2, in order to enjoy the best musical game you have never known!
Compete globally with your friends and show them how good you are playing piano. Its insuperable quality sound makes it one of the most exciting games of all times!
Play with a modern and simple interface, touch the correct note and compose incredible melodies. Feel the magic of the piano, with sounds that will delight your ears. Have fun and compete worldwide with participants of the whole world.
Combined multi colors in its interface will charm you!
Perform music and share it with your friends and loved one in social networks. They´ll be surprised to see how good you are at playing piano!
To play, you just have to tap the black key and that way manage the perfect melody.
.Add score and win the first place. Overcome your own speed every time!
Train your fingers to tap faster!, overcome the different levels and demonstrate that you are capable of completing each one of them no matter how difficult they are.
Piano Tiles 2 has caused sensation between its users and already has been downloaded by millions of people around the world.
Play at being the best pianist and download this free game through Google Play!